Safety Stop
Safety Stop – the book
Introduction
I´m writing a book called ´Safety Stop´ for anyone who is interested in reading a true story with themes including travelling, scuba diving, adventure, drama and spirituality. I´ll share happy times when I travel the world as a diving instructor, but also sad times during the loss of both of my parents of cancer. I take you on a trip to a variety of countries, where I live, work and travel, looking for the purpose of life and a search for my own destiny. My story includes romances, bloopers, making dreams come true, values in life, following your passions, finding your own way and spiritual themes like the law of attraction, mysterious coincidences, making decisions and realising why everything in life happens for a reason.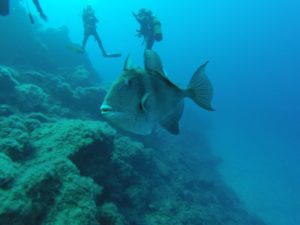 Dr. Wayne Dyer
I describe my inner journeys as I reflect in sometimes a spiritual and psychological way to all things that happened so far in my life. It might also get a bit anxious when I explain in detail my thoughts during a paranoia. Things can get confusing but pretty clarifying in the end. I realise that in most of my story I can find true examples of the teachings of Wayne Dyer, who has helped me seeing most of the things in life in a different perspective, with all his books and audios during my ´Safety Stop´ in life. Throughout my story, I use many of his quotes, confirming his profound teachings in real situations in my life experience so far.
The tittle – Safety Stop
Safety Stop, the tittle of this book, is symbolic and realistic at the same time.
As a diving instructor, I make many concrete ´safety stops´ in my life. As a recreational diver you always stop at the end of your dive for 3 minutes at 5 metres to release the nitrogen from your system, which has build up during your dive. When I´m working on the Maldives, I start to learn and practise meditation. In my safety stops, I start to use this time to become fully aware of the now, instead of just waiting these boring minutes to pass by.
Later in my story, I take a ´safety stop´ in life. Up until now I never stood still in life; I was always working many hours. often doing double jobs, in order to go to the next place. At some point I realised that I was trying to find happiness outside of myself, either in a new job, place, country or relationship, and I was never going to find it there. After many events happening in my life, including the loss of my both parents before I was even 30 years, I was stuck with many questions I could no longer run away from. I realised that my own life has pushed me to stand still for a short while, to find the answers inside myself.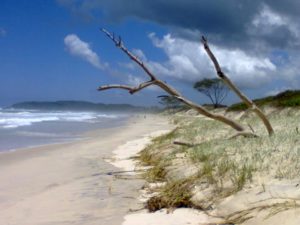 Goals
With my book I hope to be able to inspire others and encourage everybody to follow their own passions. I feel compelled to bring Wayne Dyer´s teachings available again and in a new way, specifically to my generation, since I believe it´s hardly needed in this time. I hope to help by sharing my story of loosing my parents and turning negative events in life into something positive, but also how we can make our dreams come true by believing in ourselves and take more responsibility for our own happiness. I share how I become aware of the fact that there´s much more than we can experience with our physical senses and how I realise that what I considered selfish before is not what I thought it was, when I change my perspective on many things. You might gain some spiritual insights by reading my story, you might change your job and find your own passion, go travelling yourself or do nothing with it but just enjoy my story in which I take you travelling all over the world but also reflect to my inner world while I´m looking for the truth of life.
TIP!
If you are curious to images belonging to this story, I have started to upload photos of all of the places I have visited during ´Safety Stop´ on my Instagram account, using the hash tag ´#safetystopbook´. Next to travelling, it includes beautiful pictures of our friends in the oceans!